Root Canal Treatment Cost in Gurgaon
How much does the root canal treatment cost in Gurgaon?
This is the first question that comes to mind when you get to know that you need an RCT.
How painful the root canal treatment procedure is?
This is the second question of every individual. With modern equipment and materials now used for root canal treatment, the procedure is almost painless and performed under local anesthesia.
The cost of root canal treatment in Gurgaon may range from Rs. 2000 to Rs.12000. The charges of RCT in Gurgaon depends on the clinic, experience of dentists, root canal specialists (Endodontist), Extent of tooth damage, Type of dental crown placed on root canaled tooth.
Cost of Root Canal Treatment (RCT)
RCT cost in Gurgaon may vary with a lot of things like clinic location, dentists experience, specialist of root canal treatment (Endodontist), types of equipment used, the material used, and dental crown variety. To consider the cost of root canal treatment we must understand the basic procedure and the dental materials used for the procedure.
Rotary Endodontics: Your root canal procedure can be done with manual files as well as with rotary endodontic instruments. Rotary endodontic motor, apex locator and rotary flex files tend to be more expensive than the normal manual root canal files. In dental clinics that utilize high-end rotary equipment and material, your root canal treatment cost is more compared to manual root canal treatment.
Digital Dental X-ray: Your dentist can do a manual x-ray or a digital x-ray during a root canal procedure. Digital x-rays work on very less radiation exposure and are good for your health. The digital x-ray unit is more expensive than a normal x-ray unit. Your root canal treatment cost is increased with a digital x-ray unit.
Apex Locator: For high precision of your root canal cleaning and shaping apex locators help your dentist prepare the root apex properly. Your Root Canal Treatment cost will be more if equipment like an apex locator is used for your procedure.
Flexible Rotary Files: High-end flexible rotary files are made of titanium and are more expensive than normal manual root canal files.
High-End Rotary Endodontics
Today almost every dental clinic utilizes the latest endodontic rotary motors for root canal treatment procedures. This may increase the cost of Root Canal Treatment a bit but is much more effective in root cleaning, shaping, and locating the apex. This will not only help in fastening the RCT procedure but have accurate precision that helps to provide the best RCT.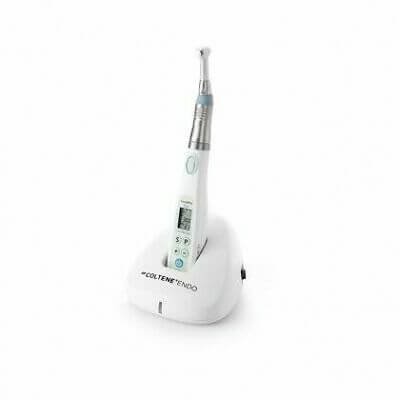 For precise root canal fillings, a digital apex locator is used to determine the length of the root and exact apex location. Proper cleaning and shaping of the apex of the root and filling up to the apex usually get more successful outcomes than manual RCT. We utilize digital apex locators to get root canal apex and seal RCT.
A digital dental x-ray unit is very useful in Root canal treatment to see root sealing and existing pathology. Also, a digital x-ray is safer as its radiations are very low. At the i-Smile charitable dental clinic in Gurgaon, we utilize digital x-rays for root canal treatment and other diagnostics.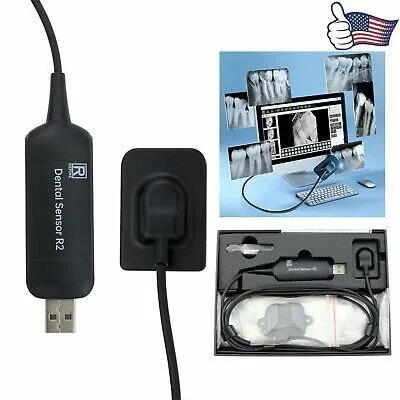 With advanced Endomotor a very flexible filing system is used for cleaning and shaping root canals. These files bear more torque and reach very difficult root canals very easily. Also, these files are safer as they are made of titanium and tend to be resistant to file breakage into a canal.
Affordable Root Canal Treatment in Gurgaon
Traditional root canal treatment is also known commonly as RCT is an endodontic procedure performed by a dentist to save your decayed tooth. You need a root canal treatment if you neglect initial signs of tooth decay. When your normal tooth decay progress and involves internal pulp tissue there is pain and swelling in the tooth and surrounding area. Now, know-how your tooth can be saved by an expert root canal dentist in Gurgaon.
First Step (Visit)
Our expert dentist in Gurgaon will make the area of the involved tooth numb with local anesthesia. The access opening is done through the tooth by drilling to reach the pulp of the tooth. All the procedure is carried out in local anesthesia and there is no pain during the procedure. Once the tooth pulp is reached the files are used to reach the root canals and the tissue is removed from the canals. With irrigation and filing the tissue is flushed out and canals are cleaned and disinfected. The canals are filled with medication and a temporary cement is used to close the cavity.
Second Step (Visit)
On your second visit, to our
dental clinic in Gurgaon
, you will not require any local anesthesia and our expert dentist will remove the temporary filling. The root canals are shaped with the latest endodontic machine ( Rotary Files). This makes cleaning and shaping of canals easy and effective. After irrigation and cleaning of root canals, the canals are filled with open cotton dressing or temporary filling.
Third Step (Visit)
In this visit, your root canal treatment is completed and all canals are filled with a special filling material called Gutta percha. The cavity is filled with dental cement. After your root canal is complete, your tooth is shaped into a miniature form to accommodate a dental cap. Impressions are taken and send to labs to customize your dental cap.
Fourth Step (Visit)
Your dental cap is ready and is fixed over the root canaled tooth. This cap will provide strength to the root canal tooth.
Why a crown is needed after RCT?
Root canal treatment involves the removal of all vital pulp tissue that contains nerves and veins. This structure is important to supply nutrition to teeth. Once this is removed the tooth goes brittle. Such a tooth is at high risk to get fractured. This can be prevented with help of a dental cap. The dental cap covering the entire root canal tooth gives the tooth more strength to sustain biting pressure. This increases the durability of your root canal-treated tooth.
At i-Smile, we have complete root canal treatment packages along with a different variety of dental crowns. You can choose from the metal crown, Porcelain fused to metal crown or zirconia crown.
Single Visit RCT
1 Dental Office Visits
Single visit root canal treatment, as the name suggests requires only one dental clinic visit. Our expert root canal dentists are well versed with single visit RCT in Gurgaon. Single-visit RCT is not for every case and expert dentists will advise you for your option after examining your case.
Book Appointment
Re- Root Canal Treatment
Second Chance to Save your Tooth
You can have a second chance to save a tooth that failed with previous root canal treatment. There are several reasons for the failure of root canal treatment. We have expert root canal specialists to perform a re-root canal for your failed RCT.
Book Appointment