Dentist in Gurgaon | Dental Charity India
Happy Smiles for all....
Modern Dental Care at affordable Cost in Gurgaon
Book Appointment
Dentistry – Welcome to the best dentist in Gurgaon
i-Smile Charitable Dental Clinic
A unit of Prakash Manchanda and Dr. Hemraj Memorial Trust®
Get the best modern dental treatments by an expert dentist in Gurgaon at a very affordable cost.
Dentistry is always evolving and expensive in general, many times beyond the reach of people with limited resources. With our quest to provide affordable dentistry for everyone, we are now delivering the best quality treatments at a very reasonable cost. Since 2008 i-Smile Charitable Dental Clinic is providing the best charitable dental services for patients in Gurgaon. Our dentists and dental volunteers work tirelessly to bring Oral Health Awareness to society.
i-Smile Charitable Dental Clinic is located in Sector 40 accessible through National Highway No.8, Near Huda Metro Station Gurugram, and Indra Gandhi International Airport New Delhi. We provide all major and minor quality dental treatments in the Gurgaon center at a very reasonable cost. You will get the best modern dentistry in Gurgaon from expert and experienced dentists. Right from tooth filling, Root canal treatment, to high-end dental implant procedures are provided at the dental clinic with international standards of sterilization.
With a simple motto of providing Happy Smiles to all – the i-Smile Charitable dental Clinic had brought smiles to thousands of patients from Gurgaon and Delhi NCR. Numerous corporate companies in Delhi NCR, and Gurgaon had partnered with i-Smile to bring Oral Health Awareness into their organization through our Free Dental Camps, and Dental Education Seminars. Our Corporate Dental tie-up helps many corporate companies to provide employees and their families best dental care resources in Gurgaon.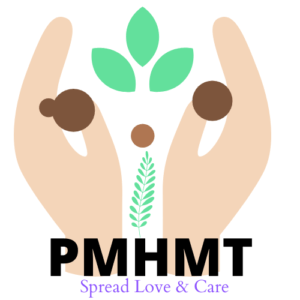 Prakash Manchanda and Dr. Hemraj Memorial Trust ®, a registered NGO in India. The NGO works tirelessly to provide better healthcare, education, and livelihood resources for the needy in India. Oral Health is the most neglected part of rural as well as urban India. PMHM Trust through i-Smile Charitable Dental Clinic, not only provides affordable dental care but also works tirelessly on improving Oral Health Awareness by providing Free Dental Check-up Camps, Dental Education Seminars, and Oral Hygiene Education in rural as well as urban parts of India.
All modern dental treatments in Gurgaon at a very affordable cost. Team of best dentists in Gurgaon to provide excellent dental care.
Free Dental Camps
Best dentists in Gurgaon providing free dental camps in rural and urban parts of India. Get free awareness programs in India.
Dentistry Courses
Dental Courses in Gurgaon for clinical training and practice. All types of basic to advanced dental courses to help you succeed in dentistry.
Dentist in Gurgaon for Affordable Dental Care
i-Smile Charitable Dental Clinic is well known for its
affordable dentistry in Gurgaon
with unmatched quality and services. Dentistry is believed to be expensive as there is always the best choice to be made. We at i-Smile Charitable Dental Clinic provide most of the
best dental treatments in Gurgaon
at a very subsidized cost. We proudly present a vast portfolio of dental treatments ranging from routine dental care to advanced dental surgeries. Right from teeth cleaning, painless RCT, to more advanced full mouth implants, we provide you with the best dental treatment options at a very reasonable cost. We also cater emergency dental care in Gurgaon. Dental pain is terrible and we try to accommodate you as early as possible.
Dentist in Gurgaon – Specialists Dentistry
All dental specialists in Gurgaon for providing complete dental care to you & your family. We have an excellent team of the dental specialist like :
Oral & Maxillofacial Surgeon
Endodontist ( Root Canal Specialist)
Periodontist ( Specialist for Gums)
Orthodontist ( Teeth Braces Specialist)
Prosthodontist ( Crown & Bridge Specialist)
Cosmetic Dentist
Implantologist
Our team is specialized in their area of specialization and has vast experience.
All our team members have expertise with the latest equipment and material and are dedicated to providing the finest dental care that is result-oriented and painless. i-Smile is well known for providing a wonderful dental care experience to all our patients.